Just a few items you need for Pre-K:
Vinyl Rest Mat-KinderMat is the best mat for easy disinfection and storage. KinderMats can be found on Amazon, Target, and Walmart. Please make sure the thickness of the mat is 1inch (any thicker is difficult to fold and store in cubbies). Please no sheets for the rest mat. Your child is welcome to bring a small light blanket that will go home weekly to be washed so please make sure it is able to fit in your child's backpack.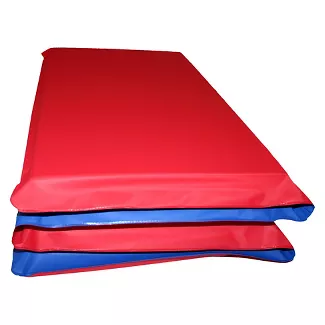 Backpack– Your child will need to have a backpack. The back pack should be able to fit their travel folder (daily folder that will come home every day with them– this is provided to your child on the first day of school, you do not need to purchase this in Pre-K). 
Spare Clothes– Your child needs at least one spare outfit in case of accidents, sickness, or just because of getting messy. Spare outfit consists of shirt, bottoms (shorts or pants depending of time of the year), underwear, and socks. You can put these in a labeled bag that will stay in your child's cubby.
*All other school supplies are provided to your child in Pre-K.
*Please remember to label all of your child's belongs.
I am looking forward to meeting you and your child soon! Enjoy the rest of your summer!