Ahoy you land lovers!
Are you ready kids! Ohhhhhhhhhhh
Where do you turn in your assignments for school?!
On the classroom!
Where do you check to see what to do?!
On the classroom!
Say it with me!
Google Classroom, Google Classroom, Google Classroom,
Gooooggggllllleeeee Classsssrroooooomm!
Argh argh argh argh argh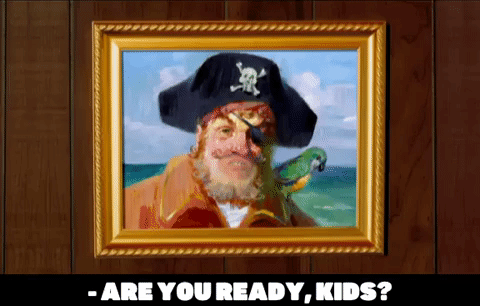 So long story short, make sure that you are checking the google classroom every day. If you haven't logged in yet (I know who you are), do it ASAP. Going in to 4th quarter, this is how I will distribute all work and how you will turn in all work. I'll still post here, but also there. From now on, all workbooks will be due on the classroom. Any that have previously said, (due when we return), starting next week, I'll create spots to turn those in.
6 Religion
Complete wkbk p.106 (due on the classroom)
7 Religion
Complete wkbk 68 (due on the classroom)
8 Religion
Complete wkbk 34 (due on the classroom)
6 SS
Homer DEJs Chap 19-20 (due on the classroom)
7 SS
complete wkbk 237 (due on the classroom)
8 SS
complete wkbk 124 (due on the classroom)